Integrity and Diligence
''
Patients can expect to be treated with respect and professionalism, and our team will strive to deliver the highest quality dentistry tailored to each individual.
Born in Korea and growing up in New Jersey, Dr. Lim always loved to work with his hands. Combined with the altruistic aspect of healthcare, he knew dentistry would be the perfect career for him. From there, he attended dental school in Florida and finally settled in the Dallas-Fort Worth area, delivering passionate and caring dentistry to his patients at
Oak Dentistry
.
Every day, Dr. Lim looks forward to helping his patients get healthier, get out of pain, and feel proud of their smiles – all done through the science and art of dentistry. With the
Oak Dentistry dental team
, behind him, he's thrilled to welcome you to his dental office. No matter your smile needs – it's our priority to impact your life in a positive manner.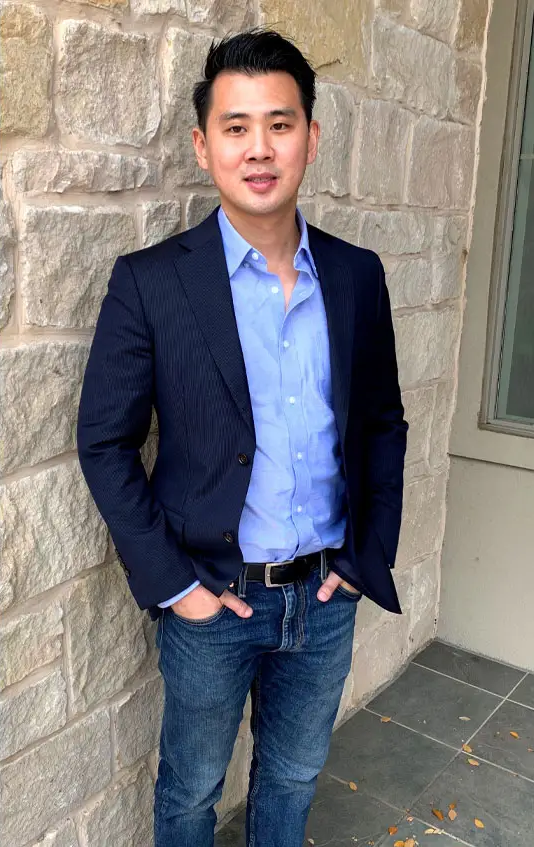 Dr. Daniel Lim's Credentials
Why choose our Arlington, TX dentist?
Education
Received a bachelor's degree at Rutgers University
Graduated from the University of Medicine and Dentistry of New Jersey with a master's degree in Biomedical Sciences
Received DMD from Nova Southeastern University in Fort Lauderdale, FL
Studying with
Spear Education
, a nationally-known center for the learning of cutting-edge techniques in dentistry
In process of obtaining Fellowship at the American Academy of Implant Dentistry
In process of obtaining Fellow at the Academy of General Dentistry
Dentist by Day. Basketball Fan by Night.
Know these fun facts about Dr. Lim!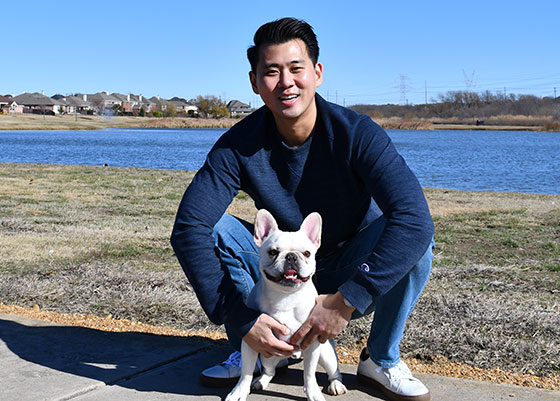 What does Dr. Lim do outside of Oak Dentistry?
"I love watching the NBA and playing basketball. I am an avid fan of the Dallas Mavericks."
What was the best day of Dr. Lim's life?
"The day I got into dental school. It was a huge turning point and set the direction of where my life was going."
Two interesting facts about Dr. Lim.
"I love playing with my french bulldog, Kobe (yes, he's named after the basketball player). I also want to learn how to play golf."